Sinn Féin's Kathleen Funchion in strong challenge to Establishment parties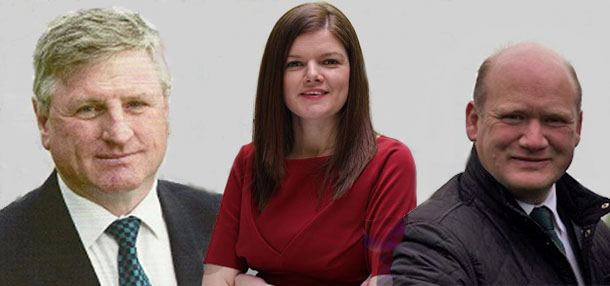 THERE is panic in Fianna Fáil as internal opinion polls and election workers say by-election candidate Bobby Aylward – long considered the favourtie to take the seat vacated by Phil Hogan – is losing ground to Sinn Féin candidate Kathleen Funchion.
An email sent to all Fianna Fáil TDs and senators by Bobby Aylward's Director of Elections, Barry Cowen, warned that the party could lose the election if its representatives do not up their game in the area.
A report in The Sunday Times notes:
"Aylward is favourite to win but there are growing concerns in the party that Fine Gael or Sinn Féin could take the seat."
While many mainstream media outlets – particularly RTÉ – have been keen to frame the contest as a battle between the two main conservative parties, The Irish Times quotes an unnamed Fine Gael TD as saying that Sinn Féin's Kathleen Funchion "could finish ahead on the first count" with transfers proving to be the crucial deciding factor.
Analysing recent polls and observations by those following the elections, The Sunday Times reports that the young mother and SIPTU organiser "is picking up substantial support, particularly in Carlow" while a rival party worker accepted that Kathleen "could be the dark horse":
"Sinn Féin is much more transfer-friendly these days. Funchion could pick up a lot of votes as the lefties are eliminated," the insider said.
Speaking to Kilkenny.com, Sinn Féin's Mary Lou McDonald TD said:
"I think we've a chance of winning.
"We take nothing for granted and we and Kathleen will have to earn every single vote we get. But we are running a very experienced candidate, a young mother and a person with a huge capacity to represent Carlow and Kilkenny in the Dáil."
Referring to the Fine Gael and Labour candidates, she said:
"There is very little point in the people returning the same old type of TDs. If you return the same kind of politician you will get the same kind of political outlook."