Seventeen years after Good Friday Agreement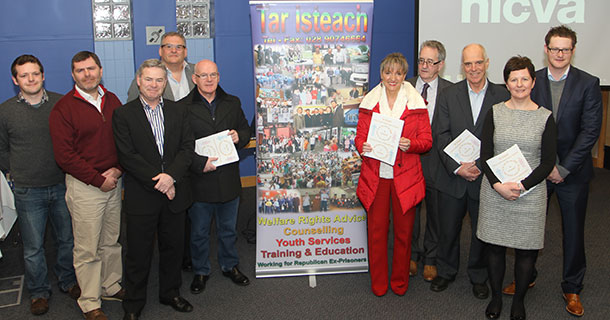 Many former prisoners have been refused employment and others suffer psychologically, emotionally and physically as a result of their experiences of the conflict and their imprisonment
AT A TIME when funding for groups supporting political ex-prisoners is under threat, a major new study into the experiences of republican POWs has found that they still face discrimination because of their convictions.
Released on Friday 23 January, A Survey of Conflict-Related Prisoners' Experiences reports that many former prisoners have been refused employment because of their imprisonment and others suffer psychologically, emotionally and physically as a result of their experiences of the conflict and their imprisonment.
Carried out by Queen's University's Professor Pete Shirlow and Ciarán Hughes, the findings maintain it is "prescient and crucial" to protect and develop the capacity of ex-prisoner support groups.
Significantly, the study also states that the "issues that affect former prisoners are NOT (author's emphasis) merely personal issues they influence family life, community development and the speed at which progress occurs".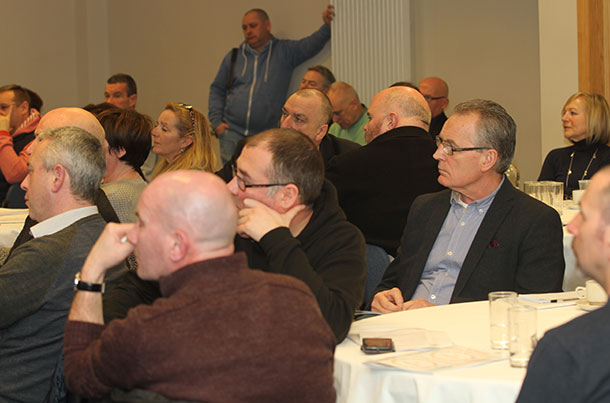 • Gerry Kelly MLA and other ex-POWs listen to the contributions 
Speaking at the launch in the NI Council for Voluntary Action (NICVA) building in Duncairn Gardens, north Belfast, Paul O'Neill of ex-POW group Tar Isteach which commissioned the report told An Phoblacht:
"The ex-prisoner issue is off the radar, it has been pushed to the margins and this doesn't send out a good message to the communities we come from.
"People are seeing ex-prisoners being treated badly and demonised – and to a large extent blamed for the conflict, by the unionists in particular. If conflict resolution is to mean anything then the issues of imprisonment must be dealt with."
Geoff Loane, of the Belfast office of the International Committee of the Red Cross, also spoke and outlined the work of the ICRC, in particular the committee's engagement with armed groups throughout the world, as it attempts to safeguards the rights of people in conflict zones.
He also spoke of the group's work in the North during the conflict when delegations visited the prisons and spoke with POWs about the situation in the prisons.