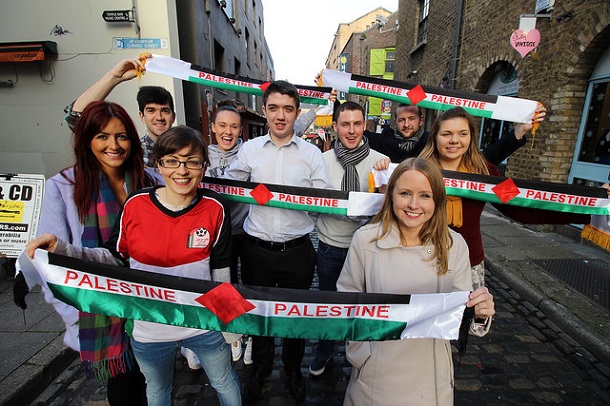 THE FLAG of Palestine was raised over Irish Government buildings in Dublin on Wednesday to coincide with the raising of the flag for the first time at the United Nations in New York.
Speaking to An Phoblacht at Leinster House, Sinn Féin Foreign Affairs Spokesperson Seán Crowe TD expressed his solidarity with the people of Palestine but hit out at the Government for failing to recognise Palestine as a state.
In December 2014 a Sinn Féin proposal in favour of recognition of the State of Palestine received unanimous support in the Dáil.
"General recognition of Palestine should now follow. We will continue to call on all member states to recognise Palestinian statehood, to give further support to the Palestinian people and to assist the peace process in the region," Seán Crowe said.
The Dublin South West TD said now is the time for the Government to "take the next step and recognise the Palestinian people's right to stand shoulder-to-shoulder with the other countries of the world."