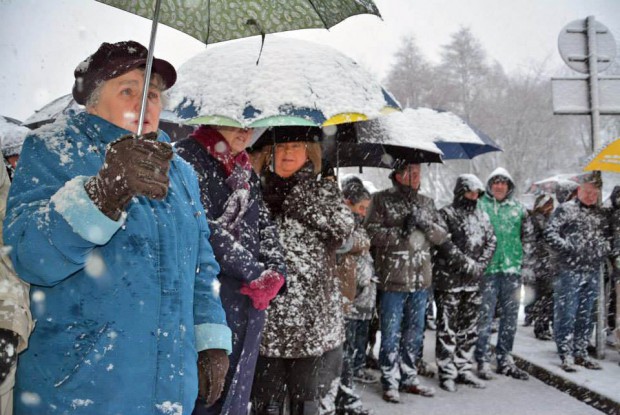 DESPITE atrocious weather conditions, a large crowd gathered at the Republican Monument on the Lecky Road in Derry City at lunchtime on Tuesday to mark to 40th anniversary of Óglach James Moyne.
Stephanie English, sister of IRA Volunteer Charles English, chaired the commemoration. Stephanie said:
"We are here today to remember with dignity and pride the memory of our comrade who died whilst incarcerated in Long Kesh on 13 January 1975.
"Today's commemoration is the first of 2015 organised by the local monument committees and Derry Republican Graves Association.
"We see these commemorations as very important to ensure that the memories of our Volunteers are remembered with dignity and pride. This month also marks the anniversary of Fian Gerard Donaghey."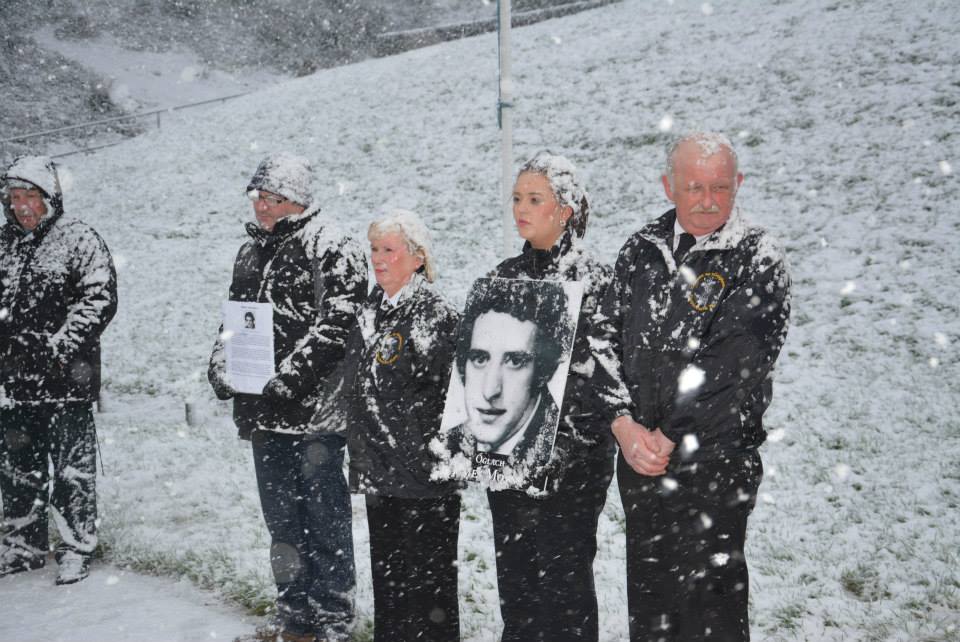 Ex-prisoners group Tar Abhaile provided a guard of honour with James Moyne's portrait.
Martin McGilloway read a  biography of Volunteer James Moyne and Sinn Féin Councillor Colly Kelly read the roll of honour of POWs who died whilst held in British and Irish jails since 1969.
A number of former internees/POWs  laid flowers on behalf of the Bogside and Brandywell monument committee, republican comrades and in memory of all those prisoners whileincarcerated in British and Irish jails.
Gerard McCartney read a poem closely associated with the prison struggle, The Rhythm of Time, by Bobby Sands.
As heavy snow fell, Dannika Breslin brought proceedings to an end with a rendition of Something Inside So Strong.