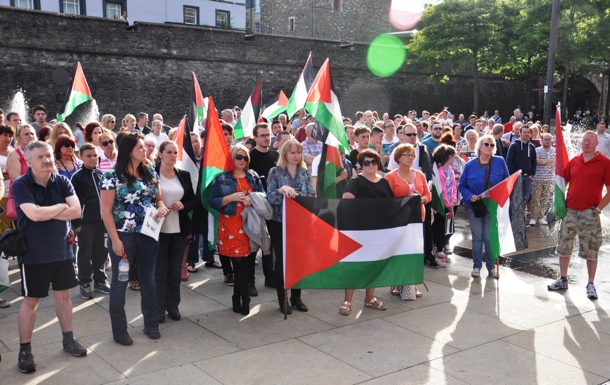 SEVERAL HUNDRED PEOPLE attended a rally of solidarity with the Palestinian people outside the Guildhall in Derry on Wednesday night. The event was organised by  Ógra Shinn Féin.
The main speakers were Chairperson of Ógra Shinn Féin in Derry Michael McCrossan and Gerry Mac Lochlainn, both of whom have visited Gaza on several international delegations.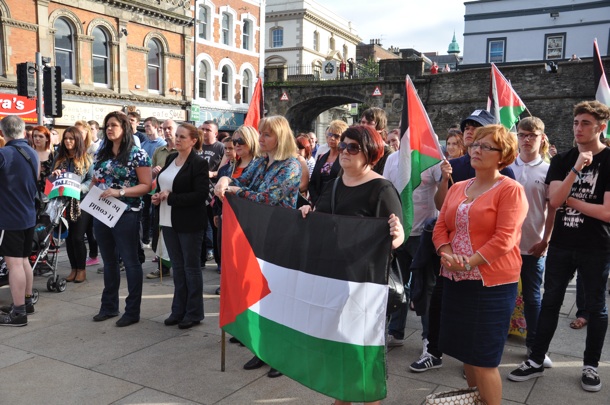 Michael McCrossan said:
"We are very pleased with the great turn-out at such short notice. We had people from Derry and Strabane here and I spoke to one family who had travelled from as far as Gweedore in County Donegal, they felt that strongly about what was happening in Gaza.
"It has been reported in recent days that almost 50 people, including eight children, have been killed in Israeli attacks and another 400 injured. The health system in Gaza, under-resourced as a result of Israel's siege, is at breaking point.
"There have been almost 500 air strikes, as well as naval bombardments of Gaza. Palestinian homes have been demolished and hundreds have been arrested. As many as 200 of these are now held by Israel in administrative detention – essentially internment without trial.
"Gerry Adams has said this week the firing of rockets from Gaza into Israel, which have resulted in no deaths, should end. But these actions cannot excuse the application of overwhelming military force by the Israeli Government."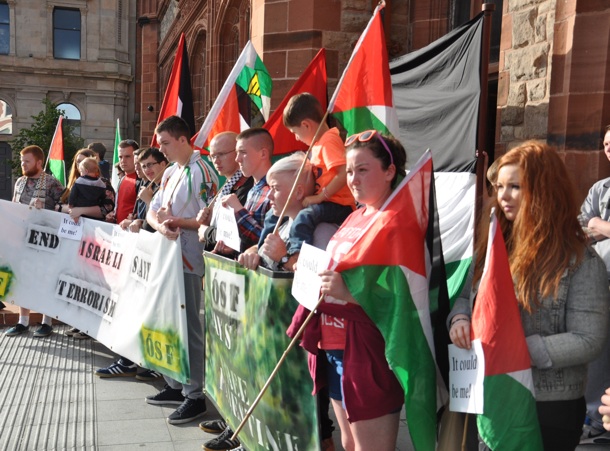 Sinn Féin is also organising rallies in Belfast and Dublin.