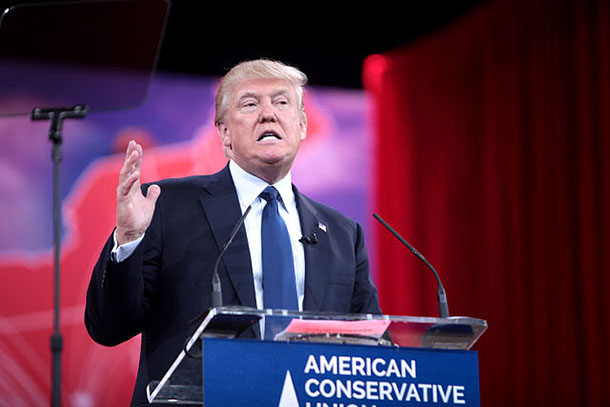 AN INCREASINGLY desperate Irish Independent has taken to regurgitating months-old stories from other news outlets in a bid to damage Sinn Féin.
On Wednesday the Indo website ran a story regarding the recent outrageous comments made by US Republican Party Presidential candidate Donald Trump in which he called for a ban on Muslims entering the USA.
In the piece, the Indo noted that – almost 21 years ago! – Trump once attended a Sinn Féin fundraiser in New York shortly after the IRA's cessation.
In fact, Donald Trump only attended the Essex House Hotel event briefly, accompanying another guest. He made no donation to Friends of Sinn Féin and since then has had no involvement with the party.
The juvenile attempt by the Irish Independent at guilt-by-association and to imply that Sinn Féin supports Trump's disgraceful remarks by pulling out a 20-year-old photograph of him and Gerry Adams shaking hands is quite moronic.
None of the Indo's usually attention-seeking scribblers would attribute their name to the hysterical piece, possibly because both TheJournal.ie and Irish Central had reported on the incident already – almost four months ago!
However, one of the most deliberate and shameful parts of the Indo's "story" is their exploitation of Alan McBride, who had lost his wife and father-in-law in the 1993 Shankill bombing.
He was in New York at the time of the 1995 fundraiser, picketed the event and was highly critical of Gerry Adams.
Fifteen years later, Alan McBride participated with Gerry Adams in a Channel 4 documentary about religion and Jesus Christ. He and Gerry Adams met, shook hands and discussed the importance of reconciliation and forgiveness.
McBride has been a champion of peace and in 2012 he spoke at the Sinn Féin Summer School in County Cork on the issue of reconciliation.
Regrettably, the Irish Independent chose to use the past in its anti-Sinn Féin campaign instead of focusing on how much progress has been made and supporting the process of peace and reconciliation.