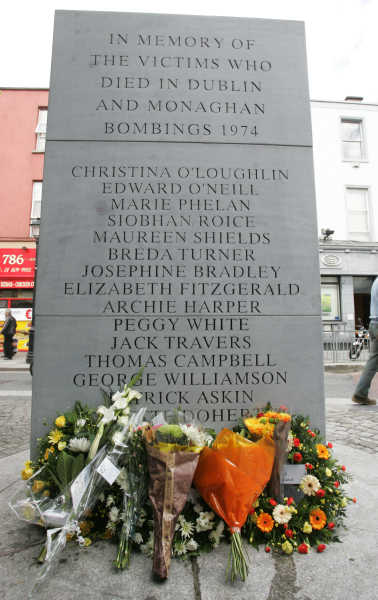 HUMAN RIGHTS GROUPS Pat Finucane Centre and Justice for the Forgotten have expressed "deep disappointment and frustration" on behalf of the 200 families they work with at the failure of the Stormont talks to reach agreement on legacy issues and truth recovery.
The Pat Finucane Centre campaigns for "truth recovery" about events during the conflict. Justice for the Forgotten provides support and advocacy to victims and survivors in the 26 Counties, including those bereaved and injured in the Dublin and Monaghan bombings and other attacks in the South.
In a joint statement, the two organisations said after the unveiling of A Fresh Start – The Stormont House Agreement & Implementation Plan:
"In their homes around the country, those who lost loved ones in the conflict will be privately grieving and angry at London's insistence that it must be able to redact/censor reports from the proposed Historical Investigations Unit on 'national security' grounds.
"The PFC and JFF consider it totally unacceptable for the state to demand the right to conceal the actions of its agents in bombings, shootings and murders during the conflict. This was not part of the Stormont House Agreement in December 2014.
"If London had this right, it could mean that families would never discover that state agents, informers, UDR soldiers and RUC men had a role in their relatives' murders."
Urging the politicians to return to the table and "work this out", the two organisations add:
"London is also ignoring its international obligations under European human rights law in insisting on being able to redact reports using its own interpretation of 'national security'.
"We cannot agree that revealing details of the state's criminal actions 40 years ago could possibly affect the personal security of any individual today."
Deputy First Minister Martin McGuinness shared Sinn Féin's frustration over the deadlock about legacy issues from the conflict and truth recovery.
The senior Sinn Féin negotiator said:
"The legacy of the past remains a huge gap. The onus remains on the British Government to live up to their responsibilities to victims, in particular full disclosure."