Mick Wallace TD jailed over Shannon Airport anti-war protest but later released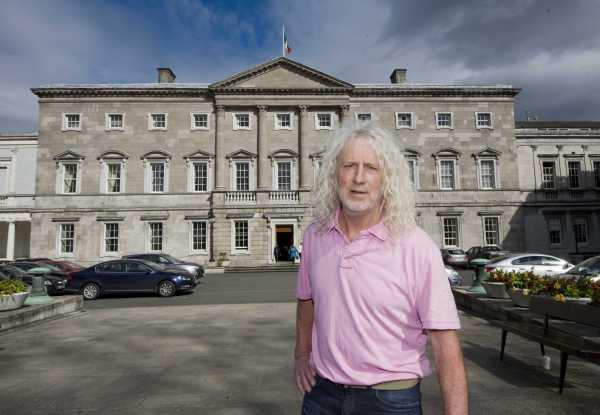 MICK WALLACE TD, who was jailed on Wednesday for 30 days for non-payment of €2,000 fines for breaching airport by-laws during a protest at Shannon Airport in July 2014, was released after a number of hours.
The Wexford TD had been arrested by appointment at Clontarf Garda Station in Dublin at 8:30am and taken to Limerick Prison.
Wallace and fellow TD Clare Daly were arrested trying to inspect US military planes at Shannon in protest at the Irish Government's continuing refusal to inspect flights carrying troops or equipment for the US armed forces and CIA to the Middle East. US aircraft landing at Shannon have also been implicated in the rendition (illegal detention for torture) of suspects.
Former Defence Forces commandant and United Nations peacekeeper Edward Horgan, now of Shannonwatch and the Peace and Neutrality Alliance, said Wallace and Daly (among others, including Sinn Féin TDs) have demanded in the Dáil the inspection of these planes "and as a result they were told to bring evidence to the Justice Minister to support their demands. All they did was to try to get that evidence."
He added:
"Clare Daly and Mick Wallace have repeatedly highlighted how the US military use of Shannon Airport breaches Irish neutrality and contributes to the death and displacement of millions of people.
"They have repeatedly asked for the Irish authorities to search aircraft carrying US soldiers and war materials at Shannon in order to restore Ireland's credibility as a neutral state.