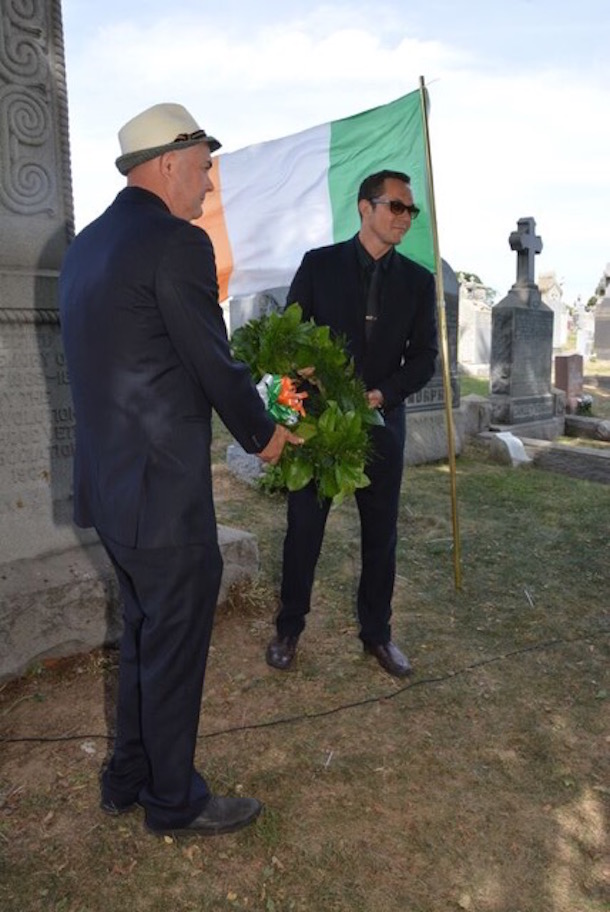 THE 100th anniversary of the death of Jeremiah O'Donovan Rossa was marked in Calvary Cemetery, Queens, New York, last weekend when the main speaker was Sinn Féin President Gerry Adams TD.
More than 200 people gathered at the historical Fenian Plot on 26 September. Proceedings were opened by President of Clan na nGael Danny Browne and chaired by Friends of Sinn Féin President Jim Cullen.
Gerry Adams reflected on the life and death of Jeramiah O'Donovan Rossa, whom he described as "the most high-profile Irish revolutionary exile in America" who was "an unrepentant Fenian to his death".
The Sinn Féin leader thanked everyone "who has remained loyal and true to the cause of Irish freedom over many decades".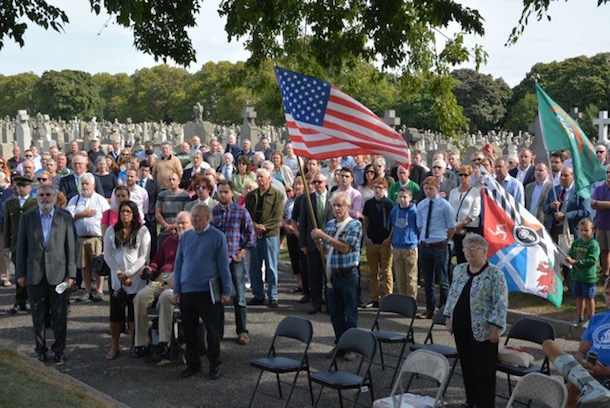 Louth Sinn Féin Councillor Edel Corrigan spoke on the life of Mary Jane O'Donovan Rossa, her contribution to the fight for Irish freedom and the great role model she has been for women over the generations.
Irish actor and playwright Tony Devlin re-enacted the famous speech by Pádraig Pearse which was delivered at the graveside in Glasnevin Cemetery in 1915. It is regarded as the signal for the mobilisation for the Easter Rising the following year.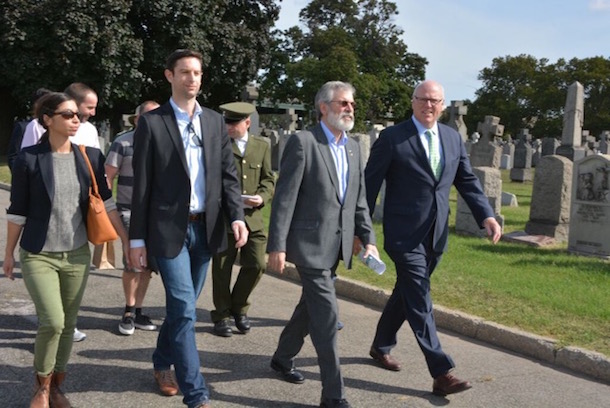 ● Gerry Adams and Congressman Crawley walk to the Fenian Plot (Photo: Nuala Purcell)
US Congressman Joe Crawley, whose district the ceremony was taking place in, also spoke to the crowd about those buried in this iconic graveyard.
The great-grandsons of O'Donovand Rossa and Mary Jane, Williams and Rossa, and their great-great-grandson, Atticus, laid a wreath at the Fenian Monument. Also present was their great-great-granddaughter, Cleo.
Williams and Rossa are making a documentary film about their great-grandfather in the context of the lead-up to the 100th anniversary of the Easter Rising.
The event is part of a series of events which will be held in the coming year to mark the centenary of the Easter Rising.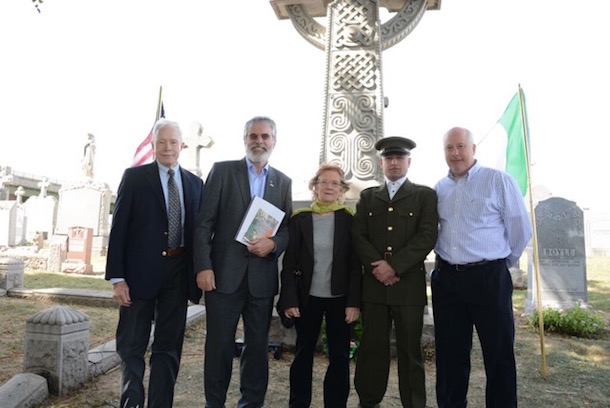 ● Jim Cullen, Gerry Adams, Rita O'Hare, Tony Devlin and Danny Browne at the Fenian Plot (Photo: Nuala Purcell)