Lessons from Irish Peace Process can help end Colombian conflict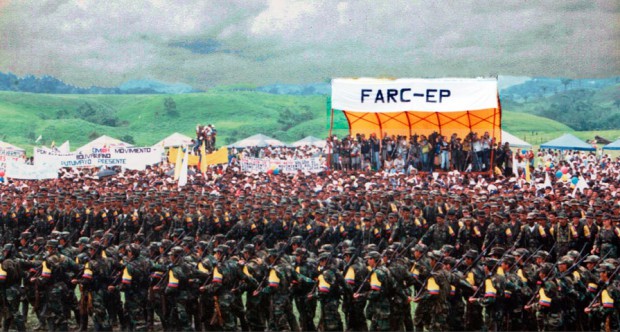 SINN FÉIN MP Conor Murphy says lessons from the Peace Process in Ireland can help end the conflict in Colombia which has been raging since 1964 and has left more than 50,000 people dead.
Speaking on Tuesday during a visit to Colombia as part of an international delegation of politicians, trade unionists, journalists and lawyers to support the Colombian peace process, the Newry and Armagh MP said:
"This visit, organised by the Justice for Colombia group, will see us meeting with trade unionists, human rights activists, victims of the conflict, prisoners and representatives of the Government."
As well as visiting Bogota, the delegation is travelling to rural and coastal areas to hear testimony from peasant activists and fishing communities on ongoing human rights abuses.
The conflict in Colombia has seen the state and its death squads (known as "Self Defence Forces") pitted against the guerrilla organisations of the Revolutionary Armed Forces of Colombia – People's Army (FARC-EP) and the National Liberation Army (ELN) – whose main support base comes from poor rural areas.
On arrival in Colombia the delegation was greeted by Dr Carlos Lozano, a spokesperson for the Patriot March movement and editor of Voz newspaper.
"He has to have armed bodyguards everywhere he goes as his predecessor was murdered by state forces," said Conor Murphy.
"We met with human rights lawyers who briefed us on the ongoing murder of trade union activists. Almost 3,000 have been killed since 1986, 28 in the last year.
"They told us of plans by President Santos to allow military courts to deal with all accusations of violence and abuse by state forces and to counter what he claims is a 'legal war' by human rights lawyers on behalf of victims.
"This is despite the fact that the state has enjoyed a 98.5% impunity for all killings."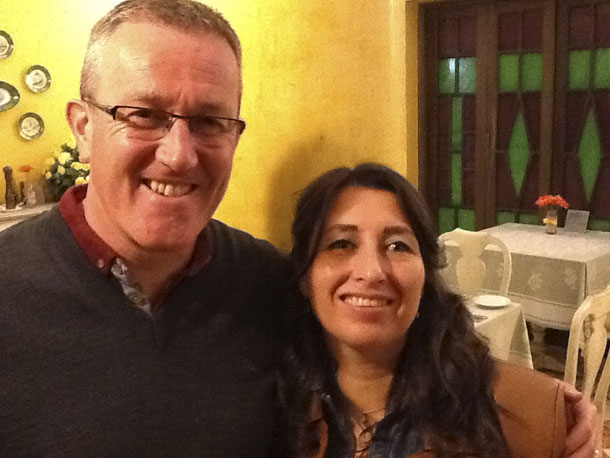 • Pictured: Sinn Féin's Conor Murphy MP with Liliany Obando, a Colombian activist and academic who was jailed in 2008 while working on human rights projects with agricultural workers
Conor Murphy also says lessons learned in Ireland could be used in Colombia. 
"In an interesting parallel with Ireland, the lawyers spoke of attempts by the Colombian Government to downplay its role in the conflict and the creation of a hierarchy of victims ahead of any agreement around a proposed truth commission.
"One note of optimism was our meeting with a young woman, Yessika Hoyos, a human rights lawyer who established the group, Hijos y Hijas (Sons and Daughters) which brings together children of murdered trade unionists and other civic society leaders."
Conor Murpy says there is clear evidence that the struggle for peace and justice remains strong in Colombia:
"After our engagements in Colombia some of the delegation will travel to Havana, Cuba, to meet with FARC negotiators who are currently in peace talks with the Colombian Government."