UDA accused over Ardoyne attacks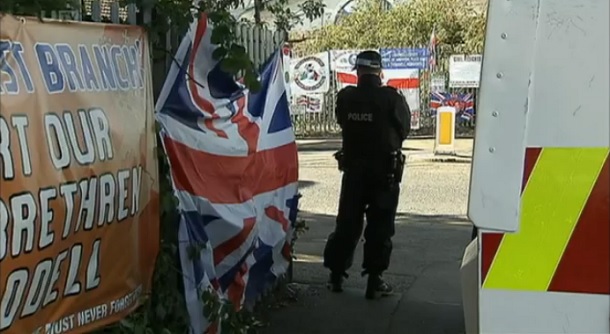 "UNIONIST paramilitaries involved in the Twaddell Avenue camp are deliberately stoking-up tensions in the area", said Sinn Féin Councillor Gerard McCabe.
The Ardoyne councillor was reacting to what he described as "the latest attacks on the homes of nationalists situated close to the Twaddell interface".
In the latest incidents, which took place on Friday, a gang of loyalists attacked two homes along the Crumlin Road with paint bombs.
A window was broken in one of the homes where a 67-year-old woman lives alone.
According to the pensioner the loyalists kept battering on the window, which is made of reinforced glass until it shattered.
The woman said that this is not the first time her home has been targeted.
In the second attack on a neighbouring house occupied by a couple in their fifties, the attackers bombarded the property with lemonade bottles filled with paint causing damage to the house and the family's car.
The 56-year-old occupant who didn't want to be named said his home had been petrol bombed in 2005 and the sitting room was gutted. Other incidents has seen their car damaged with screwdrivers.
He said the assailants "came up the road with gloves on and they came up with a load of lemonade bottles filled with paint. They are intent on raising tensions in this area".
Reinforcing this point Sinn Féin's Gerard McCabe added:
"The continuing illegal protest at Twaddell is doing nothing to resolve the issues around parading. All it is doing is ratcheting up tension at an already volatile interface"