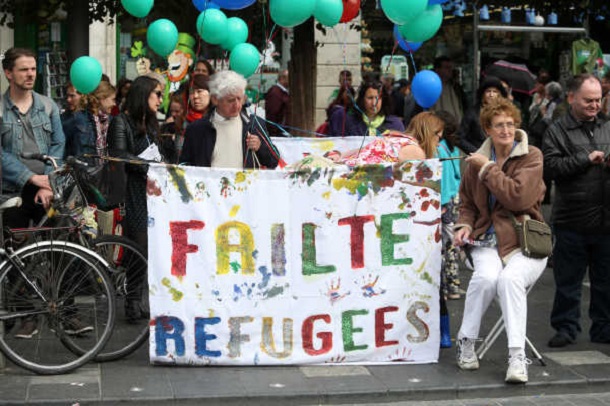 THE decision by unionist councillors on Causeway Coast and Glens Council to oppose motions aimed at helping refugees fleeing war-torn Syria has been condemned as "disgraceful".
The motions, submitted by Sinn Féin and the SDLP, were voted down by the unionist dominated council during a heated Council meeting in Coleraine.
Hundreds of thousands of refugees have continued to flee to Europe this year as they escape war and persecution in the Middle East and Africa. Many of the conflicts have been fomented by Western military intervention in the region.
The meeting was even briefly suspended after the DUP used the refugee motions as a pretext to attack Sinn Féin over the recent conflict in the North.
Local Sinn Féin Councillor Kieran Mulholland said he was "a bit taken aback" by the attitude of unionist councillors to those fleeing war an persecution:
"I couldn't believe the attitude of unionist councillors to what were, in my view, common sense ideas for the Council to investigate ways and means of providing practical help to a humanitarian crisis."
Councillor Mulholland said the community had taken the lead on the issue with enormous generosity shown from locals in donating money, clothes, toiletries and other necessities to charities working with refugees.
"I know that the local community want their politicians to find further practical ways of helping to end the suffering of families trekking across Europe," he said.
"I am extremely disappointed and saddened that unionist councillors argued against this non-political, humanitarian aspiration."